PROGRAMM (Subject to change)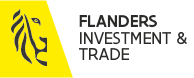 DAY 1: Sunday 16th of October
Flight from Brussels/Amsterdam to San Francisco and transfer to the hotel in Palo Alto.
After check-in, we welcome you to the informal network event at the hotel, with drinks and fingerfood.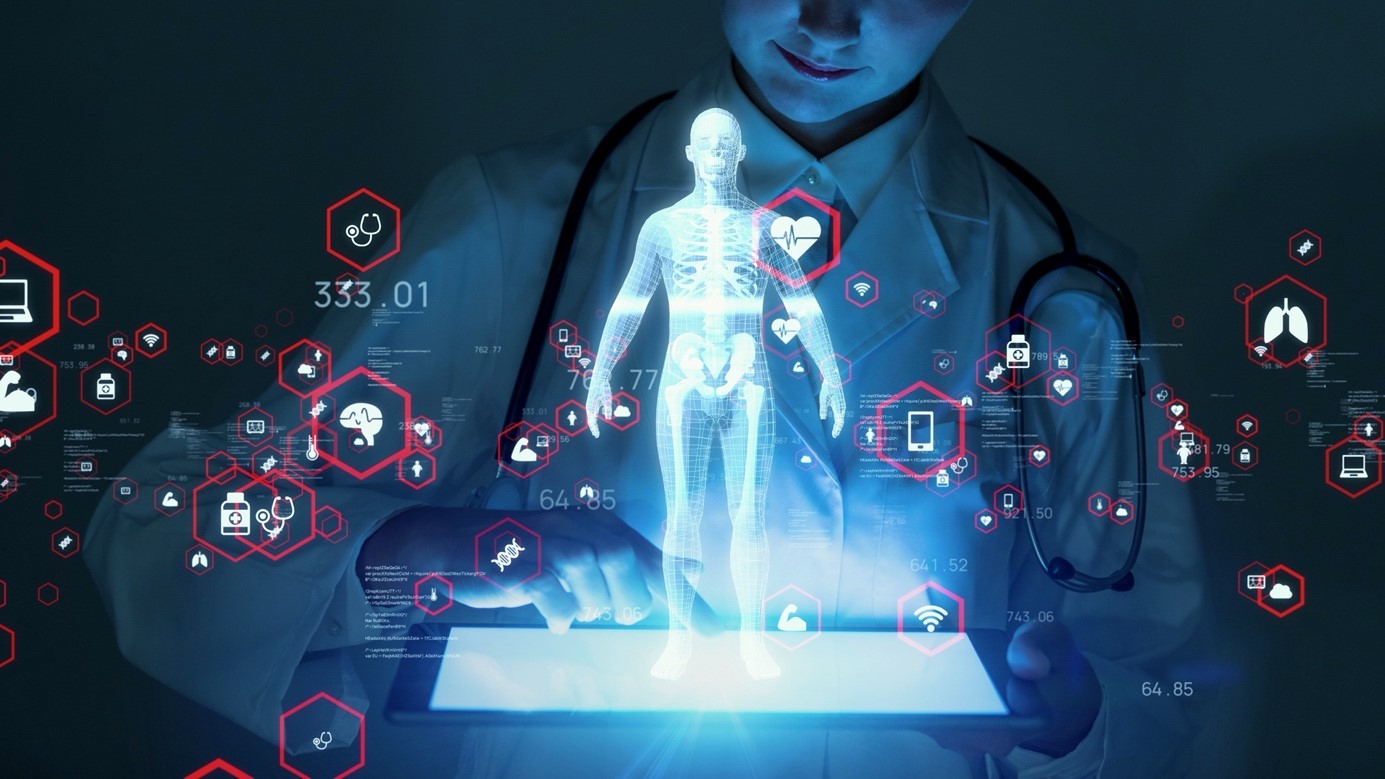 DAY 2: Monday 17th of October
Stanford University
The first day of our innovation mission kicks off with a visit to Stanford University, one of the world's leading research and teaching institutions. Sophie Boutelegier from Expandify will give us a tour around the campus. We will meet with Olivier Gevaert, associate professor of Medicine (Biomedical Informatics Research), and visit the Gevaert lab which focuses on biomedical data fusion: the development of machine learning methods for biomedical decision support using multi-scale biomedical data.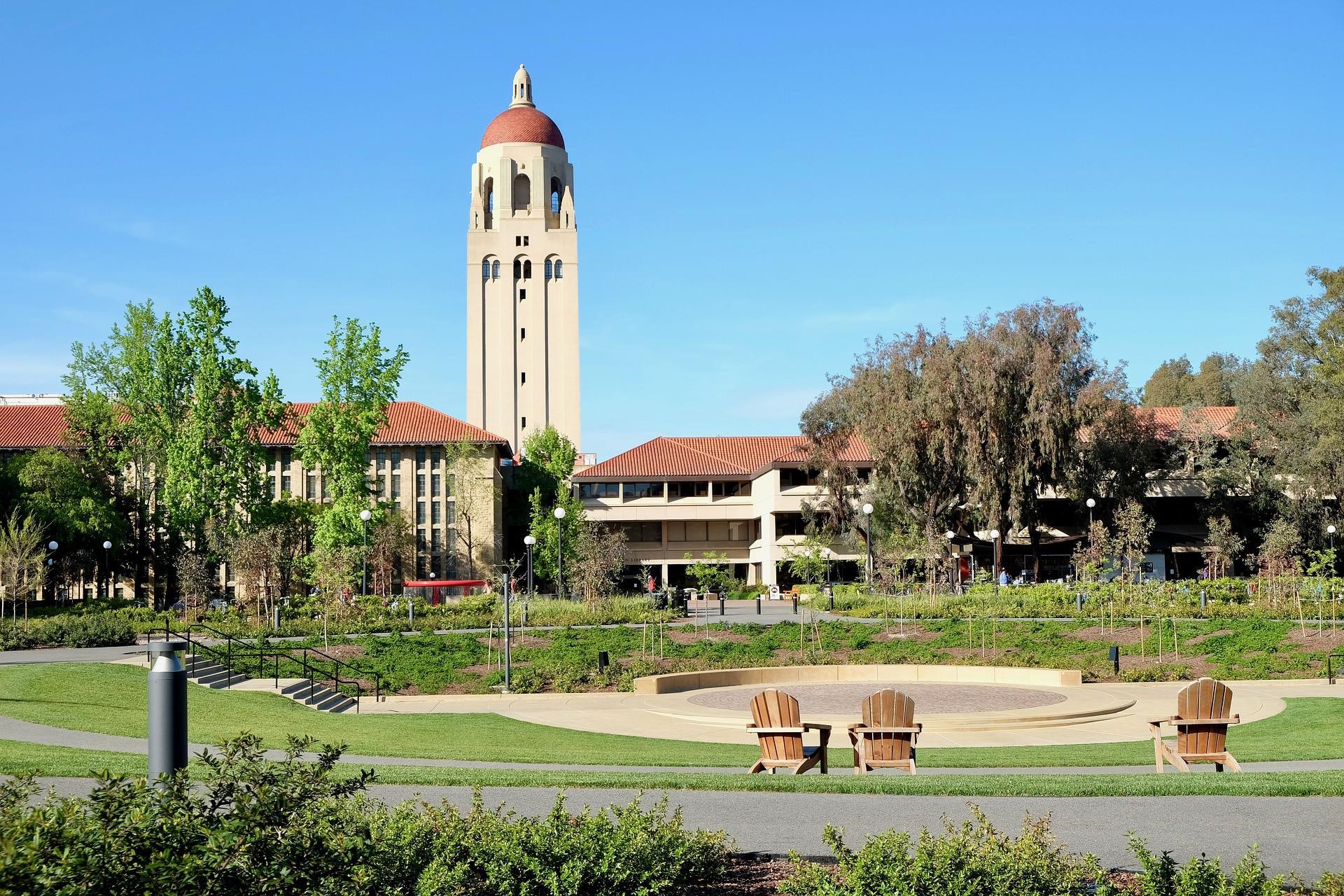 Lunch at the Faculty Club of Stanford University
HP Labs
William Hewlett and David Packard were two Stanford researchers who in 1939 laid the foundations in their garage of what would grow into Hewlett Packard (HP), one of history's leading electronics and information technology companies. HP Labs creates, identifies and develops novel technologies and experiences for us as a consumer. The Lab is based on 4 themes: 3D printing, Microfluidics & Systems Technology, Security and Digital Manufacturing. On top of that we will meet in person with Enrique Lores, CEO of HP Worldwide. To end the visit, we will go back in time to the birthplace of Silicon Valley, the famous HP Garage.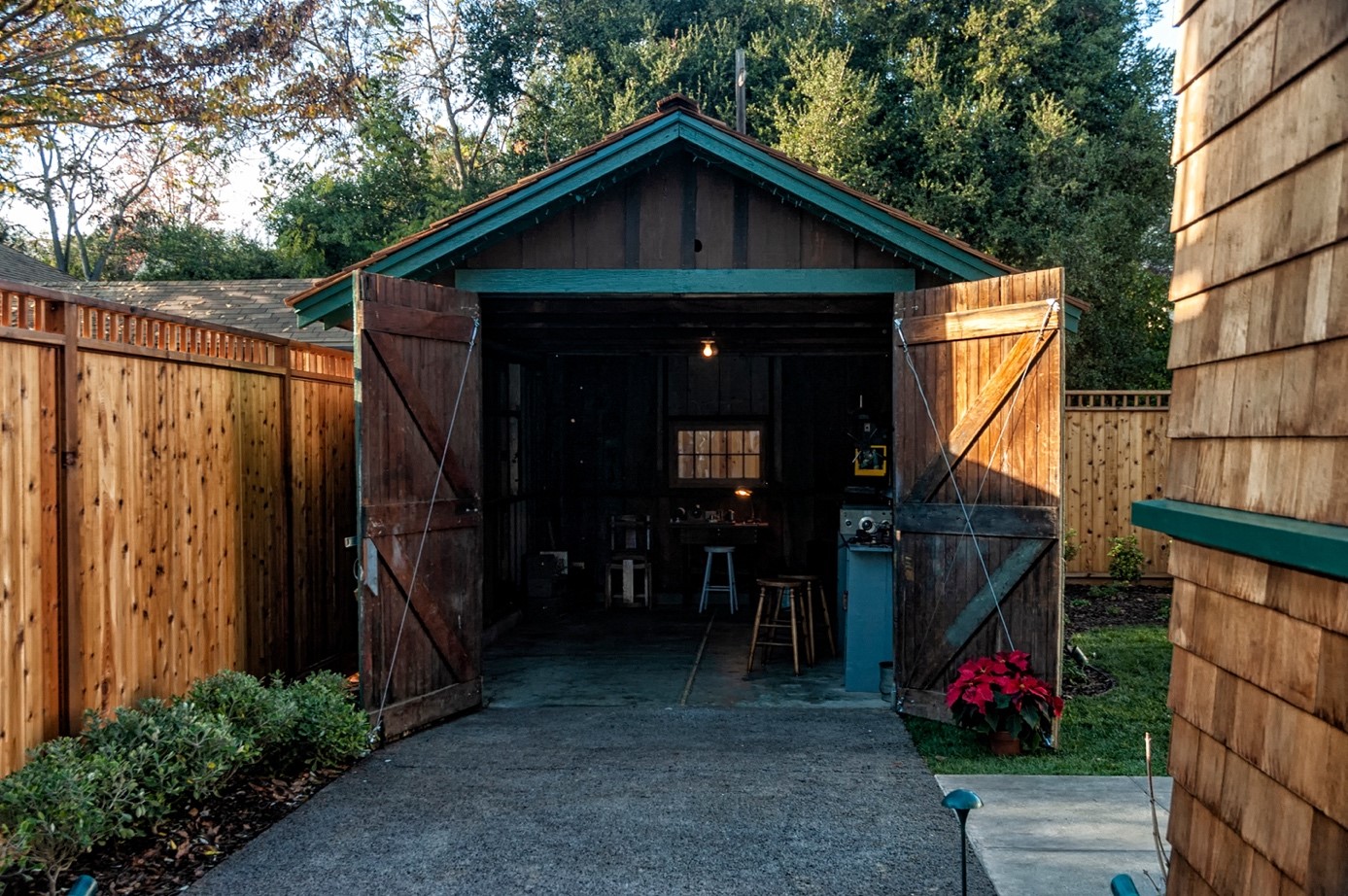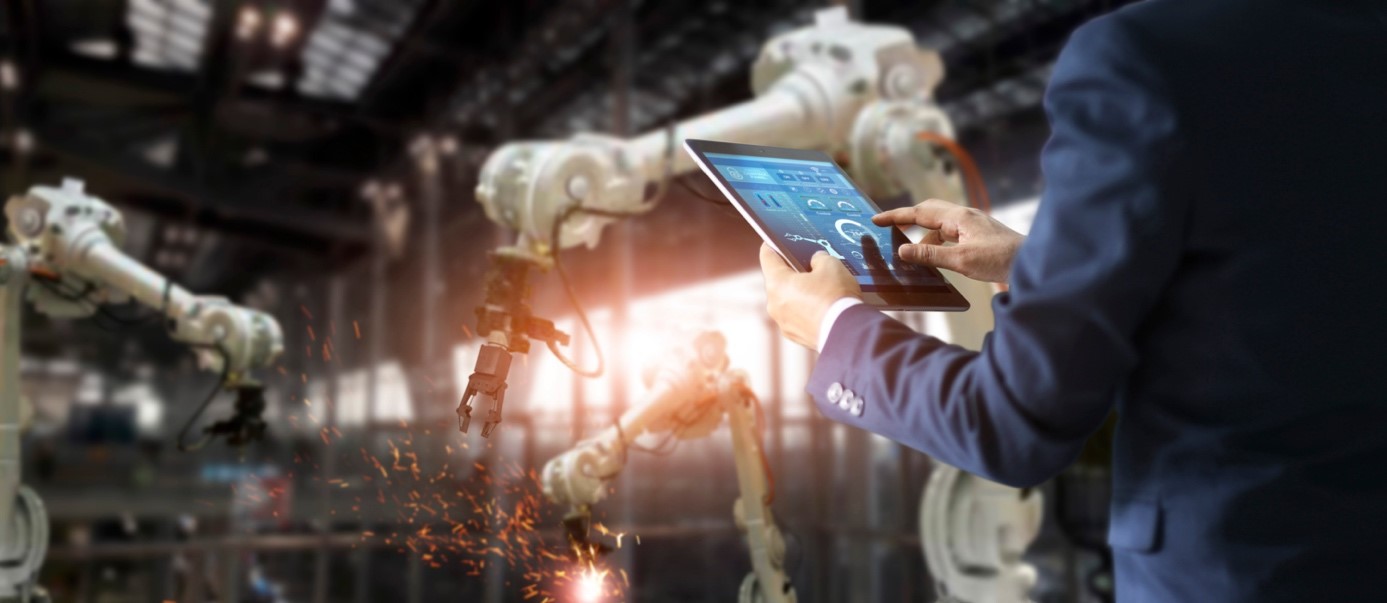 Welcome speeches and dinner at restaurant Il Fornaio, in Palo Alto
At a unique location, we have the first official opportunity to network with the delegation, followed by interesting keynotes and guest speakers.
DAY 3: Tuesday 18th of October
On the 2nd day of the mission, we will delve deeper into your field of interest or area of work/expertise. We split the group and we've put together an interesting program for each group.
OPTION 1: Mobility & Technology
Google Wing
Wing builds delivery drones and navigation systems that can deliver small packages directly to homes in minutes, in addition to an Uncrewed Traffic Management (UTM) system that helps drones navigate the skies safely. Since 2019 this subsidiary of Alphabet (Google) is certified as the first drone operator as air carrier in the U.S.
Exclusive Roundtable on Advanced Air Mobility
The Executive Roundtable is prepared and coordinated by Living Tomorrow & Tomorrowlab. We will discuss the future of Advanced Air Mobility and Unmanned Traffic Management together with stakeholders from Airbus, Wing, Nasa, Boeing and Archer.
NASA Ames Research Center
The Ames Research Center is a major research center of the U.S. space agency National Aeronautics and Space Administration (NASA). We will get an overview about the research center by senior management. We explore future evolutions in aerospace. We look at the potential of space technologies for other applications. NASA also has projects in the field of URBAN AIR MOBILITY. NASA's vision of UAM is a safe and efficient air transportation system where everything from small package delivery drones to passenger-carrying air taxis operate above populated areas. Simulation facilities at NASA Ames have the expertise to test UAM technologies from Electric Vertical Take Off and Landing (eVTOL) vehicle designs to airspace operations in and around airports, vertiports, and cities. These facilities can connect with each other, partner simulators, and actual aircraft, creating fully integrated, highly realistic flight test environments for UAM research. We conclude the visit with a tour of the Ames site.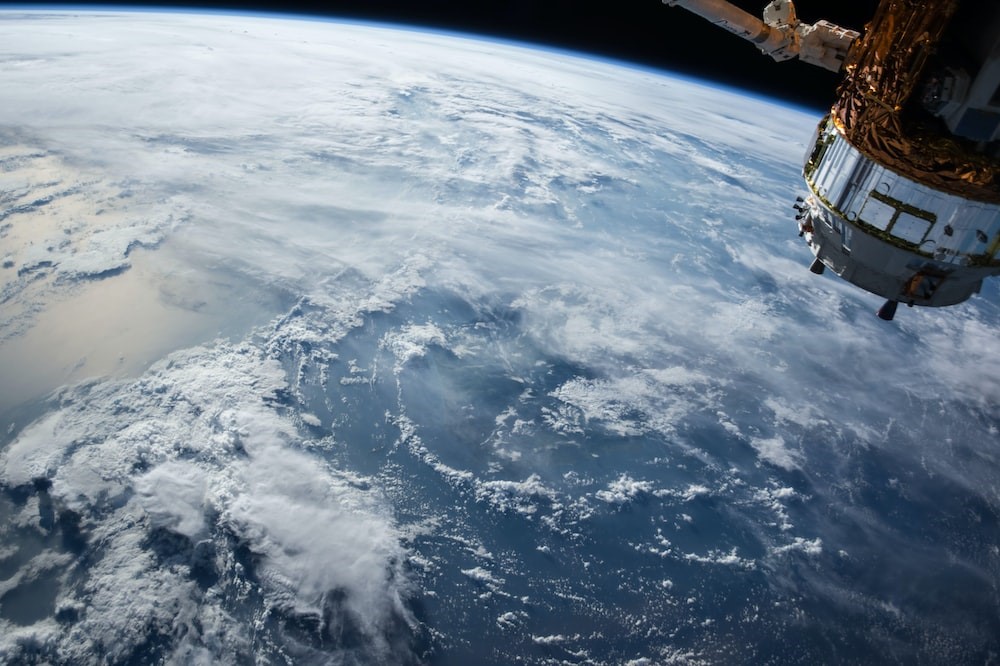 OPTION 2: Healthcare
GenEdit
The mission of GenEdit is to overcome the existing limitations in genetic medicine so it generates positively the impact and the lives of as many people as possible. We will discover how biotech will influence our future. The founder who worked together with Jeniffer Doudna (Nobel price winner in 2020) will talk about the development of new medicines & technologies. We will end the visit with a tour through the Biotech Park.
Exclusive lunch with Barbara Leyman, VP of Business Development @GenEdit
Genentech
Genentech, member of the Roche Group, is a biotechnology company dedicated to pursuing groundbreaking science to discover and develop medicines for people with serious and life-threatening diseases. Their transformational discoveries include the first targeted antibody for cancer and the first medicine for primary progressive multiple sclerosis. We will meet with Véronique Peiffer, Insights Lead at Genentech. Véronique will talk about the philosophy surrounding the Stanford Biodesign program that brought her to the SF Bay Area. The method of innovation is relevant to the health sector, but ka also inspire people from other sectors.
Intuitive
Intuitive has advanced minimally invasive care through advanced robotic systems, end-to-end learning, and value-added services. As one of the pioneers of robotic-assisted surgery, the da Vinci surgical system is used today by surgeons to deliver a less invasive approach to many types of surgery. Moïse Manconi, Sr. Supplier Engineering Manager, will explain more about the Future of Surgical Robotics.
Visit to San Francisco and dinner at one of San Francisco's top restaurants. We will close the evening in a sophisticated, social atmosphere in the Press Club.
DAY 4: Wednesday 19th of October
Analog Devices
Analog Devices is a world leader in the design, manufacture and sale of a broad range of high-performance analog, mixed-signal and digital signal processing (DSP) integrated circuits (ICs), used in all types of electronic equipment. At Analog Devices, they create unmatched technologies and solutions to solve our customers' problems in instrumentation, automation, communications, healthcare, automotive and numerous other industries. Analog Devices shows us the history of chip technology for Apple and others. Today they are developing the chips for the iPhone 15 and 16. They are active in various sectors such as automotive, robotics, aerospace, healthcare, energy, intelligent buildings, industrial automation technologies, ... Alberto Viviani, who is leading the Cloud Infrastructure Business Unit at Analog Devices , will host us. We will see some demos on Audio, Health Care and Gigabit Multimedia Serial Link.
Google
We will walk around the Google Campus and have lunch, together with the Google employees.
(Google) X, the Moonshot Factory
X creates radical new technologies to solve some of the world's hardest problems. X is a diverse group of inventors and entrepreneurs who build and launch technologies that aim to improve the lives of millions, even billions, of people. Their goal: 10x impact on the world's most intractable problems, not just 10% improvement. Elie Boonefaes, Portfolio Manager at X, will guide us around on the new google visitors center. Kavita Kulkarni will explain about their Health AI partnerships.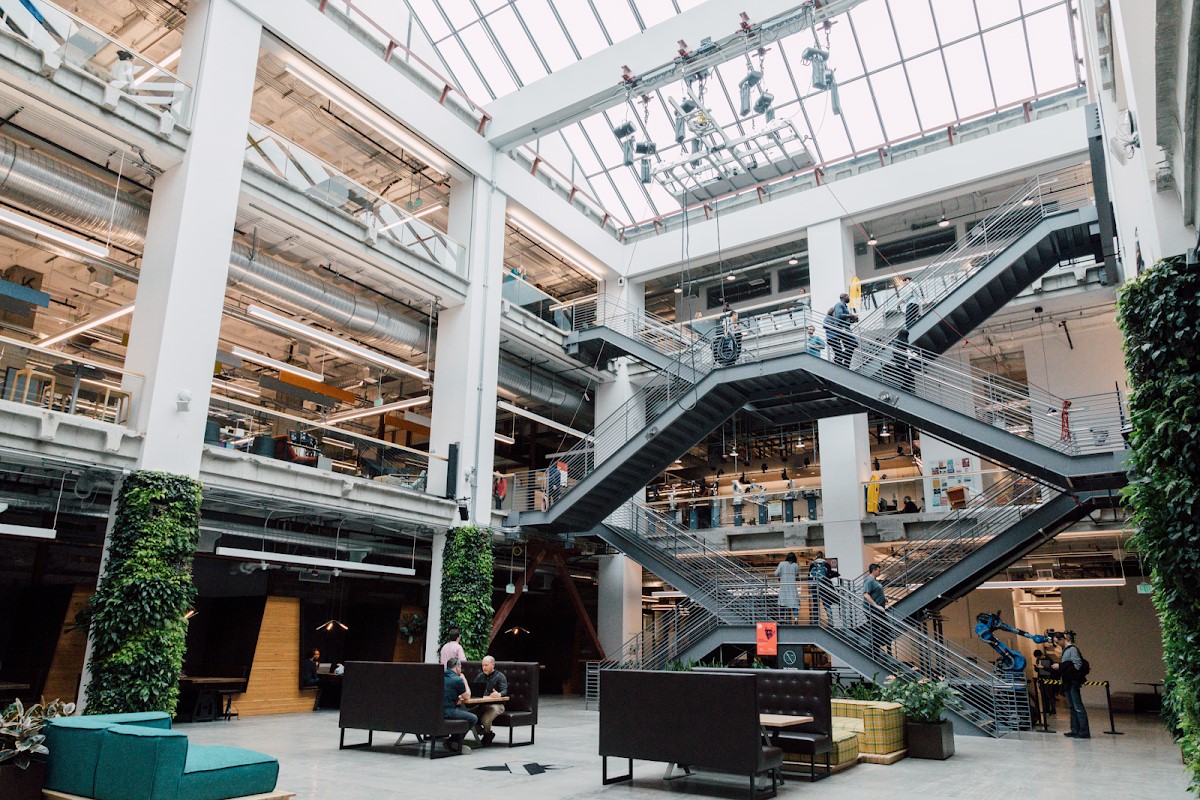 Day 5: Thursday 20th of October
Nuro
Nuro designs and builds products that accelerate the benefits of robotics for everyday life. The delivery robots use 360° and thermal cameras, as well as lidar and radar for a rich representation of the road. Lidar builds their own HD maps, and their AV stack combines engineered and machine-learned components for maximum robustness. Everything is backed by a redundant collision prevention system.
Dirk De Mol is engineer at Nuro and specialized in Process control, LabVIEW, Data acquisition & analysis.
Before lunch we split the group and we've put together an interesting program for each group.
OPTION 1: Advanced Air Mobility
Wisk
Driven by innovation and committed to safety, Wisk believes and works towards a future where you'll be able to safely soar over traffic and get to where you need to be fast. Because everyone has somewhere to be, someone to see. With >1.550 flights and counting, Wisk combines all-electric power, state-of-the-art autonomous technology and vertical takeoff and landing capabilities.
Archer
Archer's mission is to advance the benefits of sustainable air mobility. Archer is designing and developing electric vertical takeoff and landing (eVTOL) aircraft. Archer's eVTOL have a range of 60 miles and travel at speeds of up to 150 mph.
Based on the success of its recent flight tests of Maker, Archer believes it will continue to accelerate its progress to full transition flights by year-end. We will talk to Diederik Marius, Electric Propulsion Lead at Archer, about the future of sustainable air mobility.
OPTION 2: Technology
Apple store and Apple Park
We will visit the Apple store and take a look on the terrace that offers a beautiful view of the Apple Park. Apple Park is the headquarters of Apple. It was designed by Foster + Partners. The campus is powered by 100 per cent renewable energy, and is the largest LEED Platinum-certified office building in North America. The simple form of the Ring Building conceals immense expertise and innovation. It comprises a few core elements: communal 'pod' spaces for collaboration, private office spaces for concentrated work, and broad, glazed perimeter walkways – featuring the largest sheets of curved glass ever constructed – that allow uninterrupted connection to the landscape.
MetaStore
We will visit to the MetaStore at Burlingame campus, to have a hands-on experience with the Meta hardware: smart glasses, Virtual Reality, etc.
Closing Dinner at Bird Dog, situated in the heart of downtown Palo Alto.
DAY 6: Friday 21st of October
Closing meeting with inspirational guest speakers: Pieter Gunst is co-founder of legal.io, a tool that aims to make legal help universally accessible. In 2015, he was selected for the Forbes 30 under 30 for Law & Policy.
Lunch at Taverna
Transfer to San Francisco Airport for return flight to Europe.
Saturday 22/10
Arrival in Brussels/Amsterdam (morning).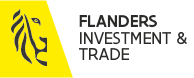 This programm was realised in cooporation between Living Tomorrow and BDO
A Contemporary Business Hub With The Highest Standards Of Innovative Hospitality
At the heart of Silicon Valley, experience a first-hand connection to the region's tech legacy, sports and music venues and discover local adventures blended with artful sophistication. Four Seasons Hotel Silicon Valley brings an inventive approach to creative events, seasonal pop-up experiences, lifestyle facilities and culinary craftsmanship that culminate in the ultimate urban getaway.
Intuitive workspace, convenient amenities and floor-to-ceiling windows make these guest rooms perfect for the mobile worker and leisure traveler alike.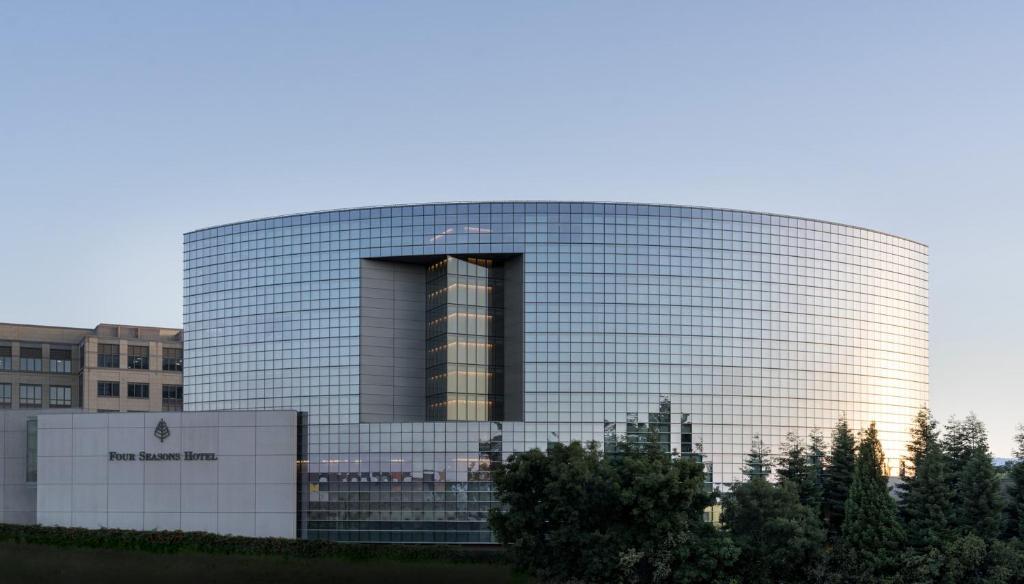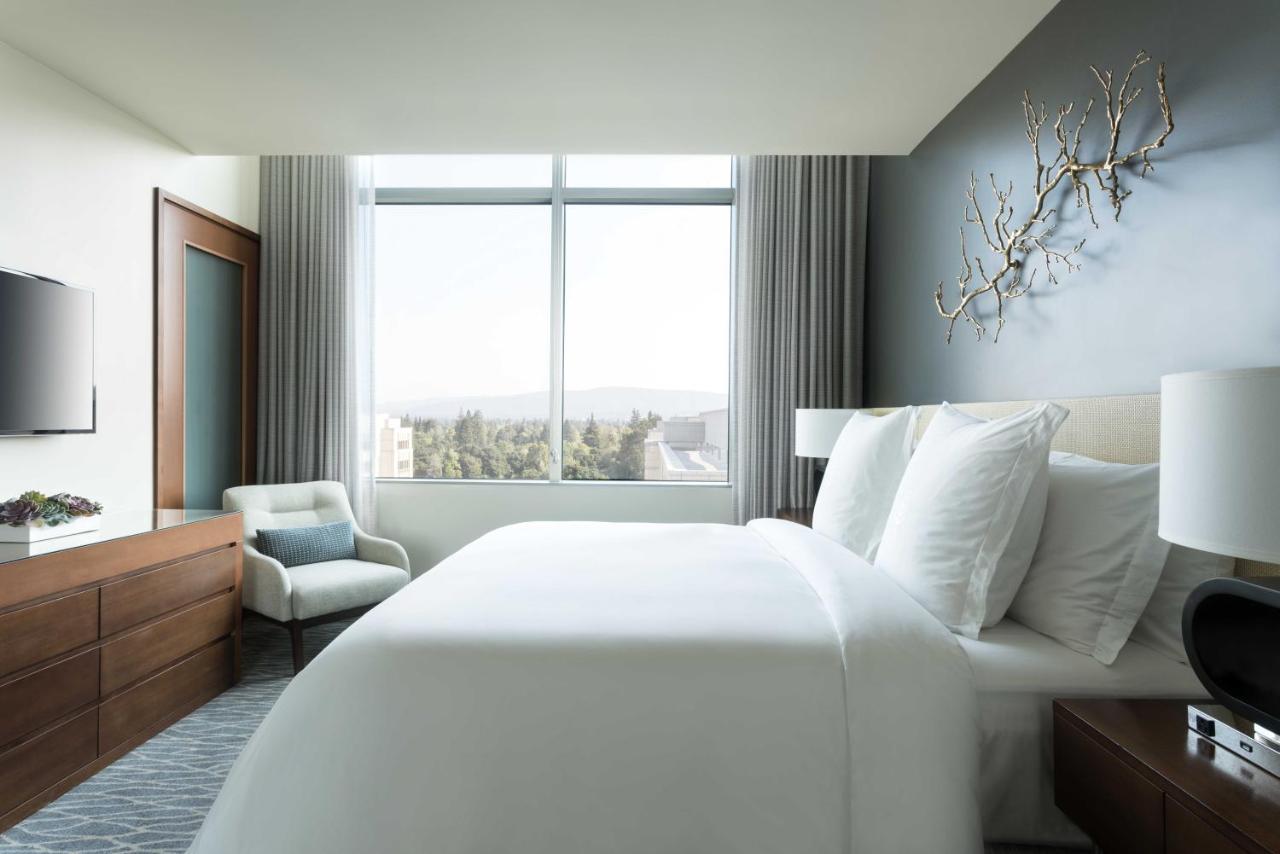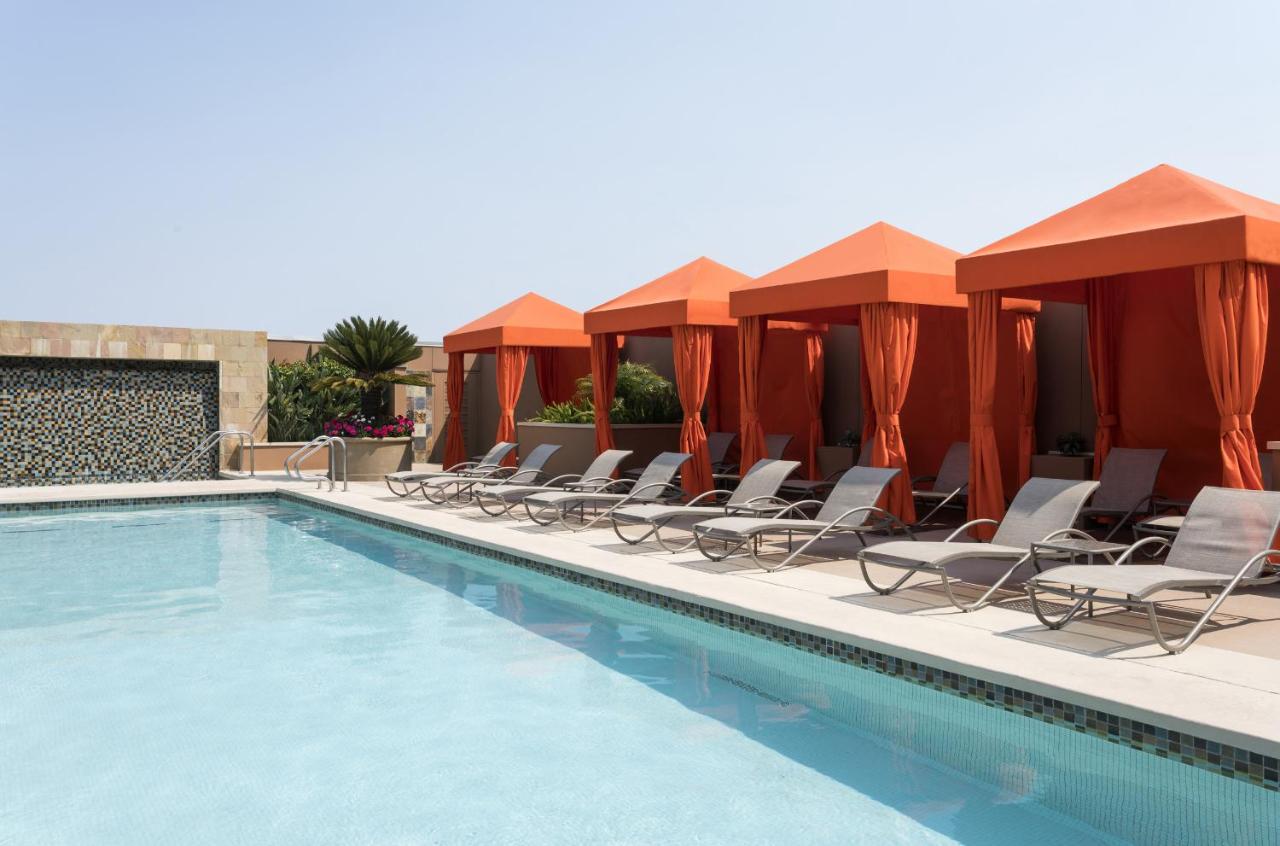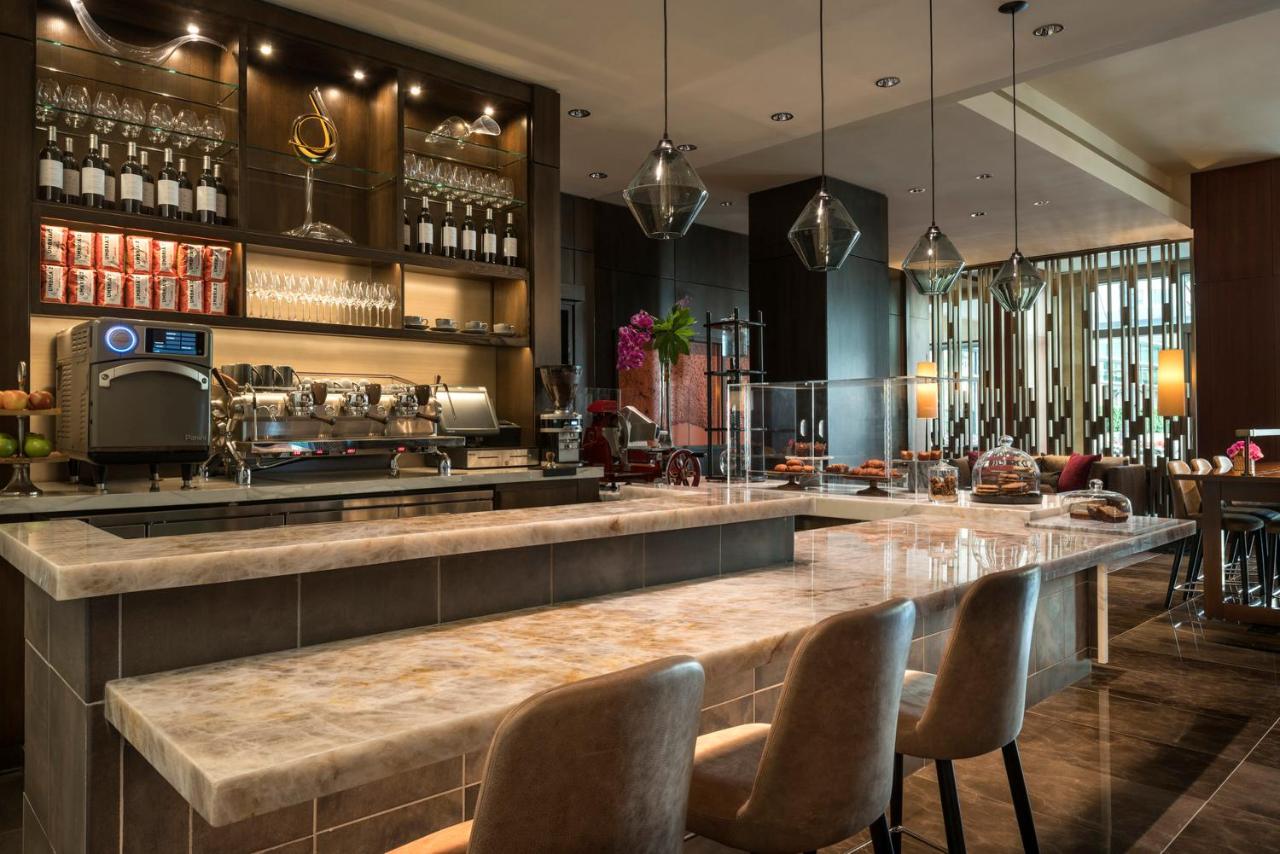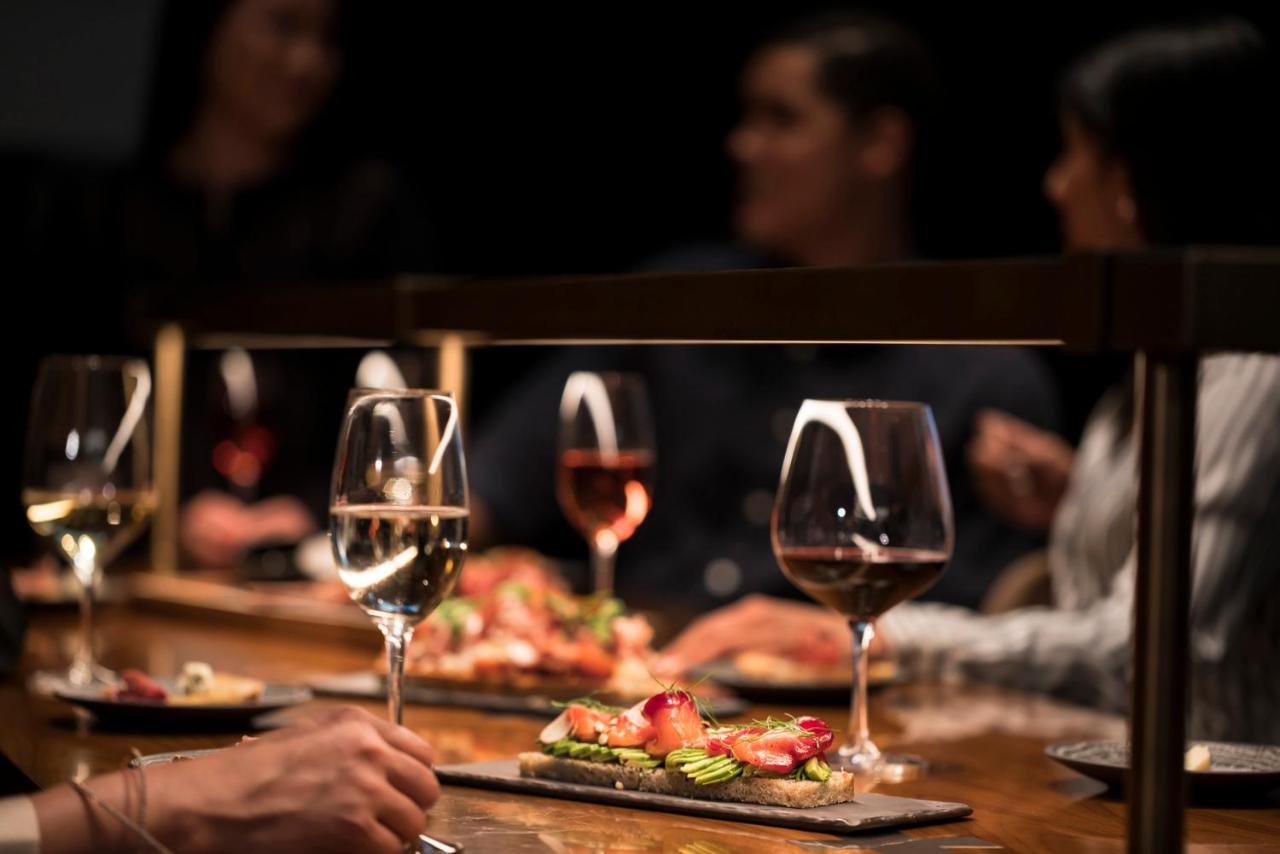 Price per person in
Single Room
Reduction for 2nd person in the same room (eighter twin or double
Surcharge for business class flight
Included:
Flights in economy with 1 piece of checked-in luggage, including taxes and fuel on 12.04.2022
5 nights in the Four Seasons Palo Alto including in-room breakfast or ordinary breakfast, porterage, resort taxes & gratuities
5 simple lunches
4 dinners including drinks
Local transport by air conditioned vehicle
VAT in the USA (9.25%) & Belgium 0%
Surcharge Guarantee Fund
Gratuities & taxes on the included meals
Excluded:
Personal expenses
Travel insurance
Modification
Name changes are free up to 01.09.2022, unless the ticket has already been issued
Name changes as of 02.09.2022 will incur a cost of 50 euro per person, unless the ticket has already been issued.
If the ticket was issued, name changes are not possible and a new ticket has to be booked. This applies to economy, premium economy as well as business class tickets.
Cancellation
Until 12.06.2022 - 35% + cost of issued ticket
Until 12.07.2022 - 60% + cost of issued ticket
Until 12.08.2022 - 85% + cost of issued ticket
As from 13.08.2022 - 100% charges apply